Lahm bi Ajin - Middle Eastern Meat Pies Recipe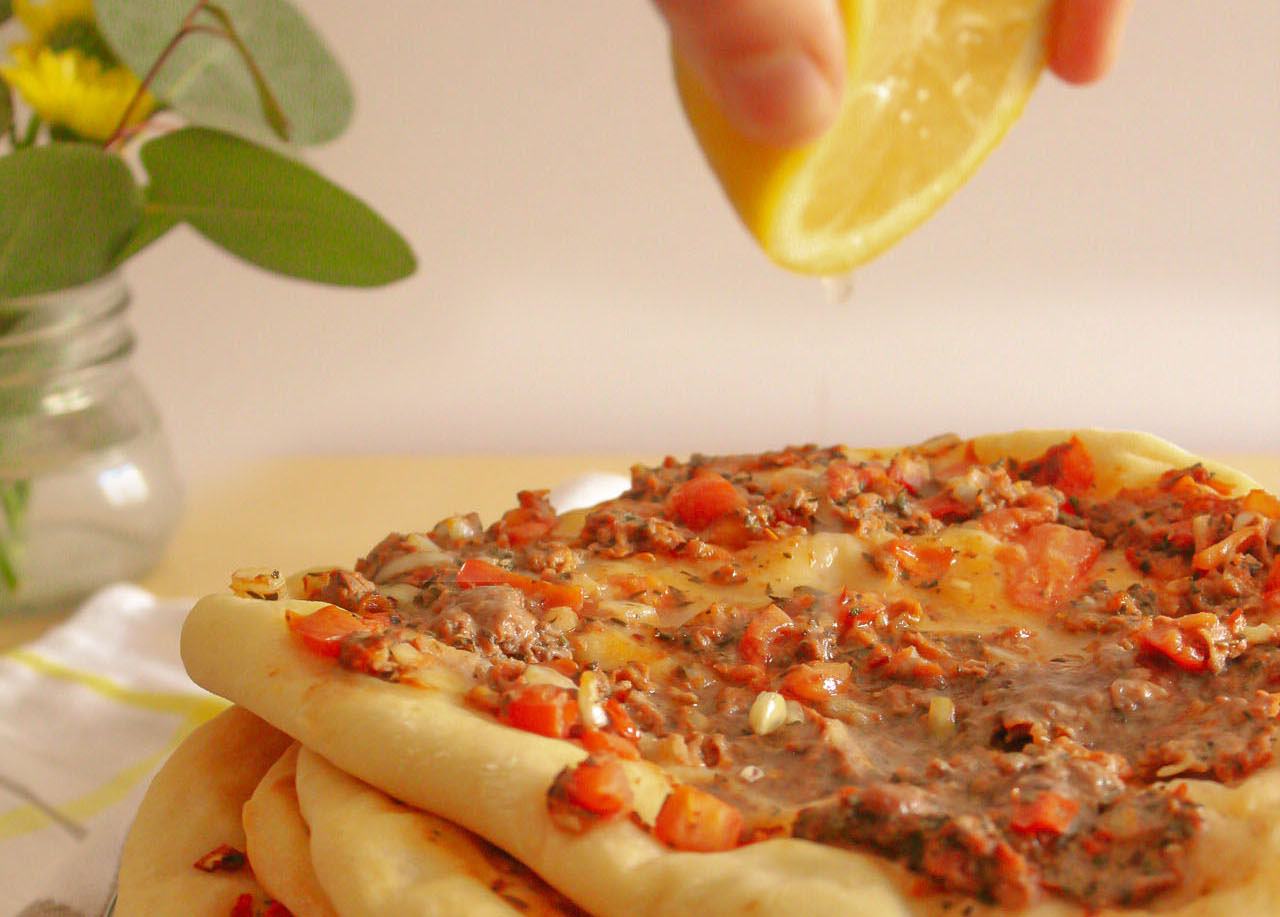 Lahm bi Ajin translates to meat with dough. It is a thinly rolled-out dough topped off with the combination of beef or lamb and spices, tomatoes, onions, and fresh herbs, mainly popular in Middle Eastern countries. Every country prepares it in a slightly different manner but all have a similar outcome i.e., a delicious soft pie with a crispy edge and a flavorful layer of meat. It is usually served hot with yogurt or fresh lemon juice.
We will be using Spinning Grillers Pita Oven to prepare this delicacy with perfection. The machine is designed to be a perfect addition to your commercial kitchen equipment. This NSF-approved appliance is easy to use and efficient in producing well-baked flatbreads. It comes with 3 separate heat controllers, a feature for adjusting the height, a preparation table, and an easy cleaning process.
Let us make "Lahm bi Ajin" with Spinning Grillers Pita Oven by following the steps below:
For The Dough
Ingredients
4 cups sifted flour

2 tablespoons active yeast

½ cup warm water

¾ cup vegetable oil

½ cup plain yogurt2 teaspoons sea salt

1 teaspoon sugar
Directions
Start by combining yeast and warm water ( do not use hot water) and whisk really well until the yeast dissolves. Set aside for about 5 minutes.

In a large mixing bowl, combine all the ingredients listed above and add yeast. Mix well and knead the dough using warm water.

Keep kneading until the dough is one giant ball.

Cover with plastic wrap and a towel. Leave it in a warm place.
Note: Let the dough rest for two hours before using it. It is preferred that the dough be prepared the previous night itself, for a well-rested dough.
For The Filling
Ingredients
1 lb ground beef/lamb (80% lean)

1 cup finely diced tomatoes

½ cup finely diced white onions

1 tablespoon Arabic seasoning mix ( consists of black pepper, coriander, cinnamon, cloves, cumin, cardamom, nutmeg, and paprika)

1 teaspoon cumin

3 teaspoons Sea salt and 1 teaspoon black pepper

1 tablespoon tomato paste

1 teaspoon dried oregano
Optional: Add diced green pepper
Directions
Wearing gloves, in a large bowl, put all the ingredients listed above and mix well.
For The Pies
Preheat the Pita oven.

Bring the rested dough to a flat and clean surface, dust it with flour, and place the dough on the surface. Cut it into the size of a golf ball and shape it.

Now, with a rolling pin, roll out each ball into a thin round-shaped spread. If the dough is well rested, this process must be easy.

Once rolled out, add about 2 tablespoons of ground beef mixture to the top of the dough and spread evenly all the way to the edge ( it might look like a lot of meat but once baked, ground beef usually shrinks).

Spray each pie with olive oil for a golden and crispy edge.

Place it on the rotating pita oven and let the oven do the work.

Serve it with plain yogurt or fresh lemon juice.
You May Also Like...
We found some products that you might also be interested in.