Spinning Grillers Gyro Machine/ Grill is perfect for your backyard party. It was designed for the backyard home use. It operates on propane gas.
Smooth stainless steel (high grade) construction with two burners engineered to provide a crispy outside while keeping the meat juicy on the inside.
Comes complete with the main vertical rotisserie skewer as well as 3 side kebab skewers and one large catch pans.
It measures 15 3/4 inches width by 11 inches in depth by 21 inches in height.
Inch per inch it offers same BTU's as a Commercial Machine at 30,000BTU's.
Easy to clean. Complete One year warranty. Fully Assembled!
Package Include:
Spinning Grillers Vertical Broiler
Main Spit with Adjustable Height Rest
Large catch Tray
Hose and Regulator
Three Skewers
Igniter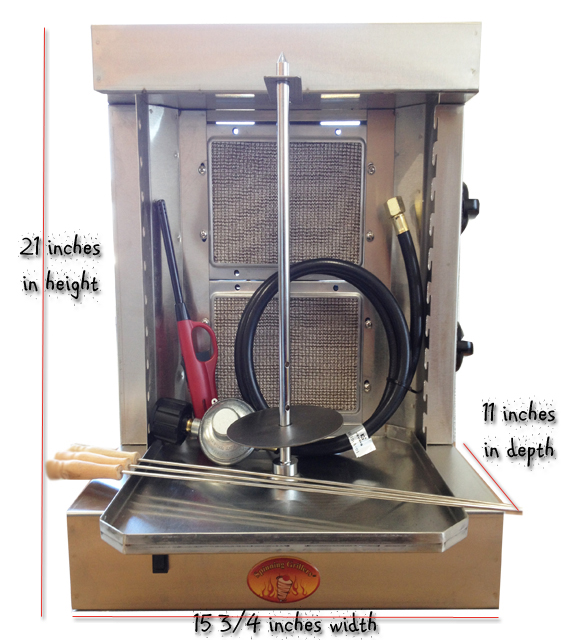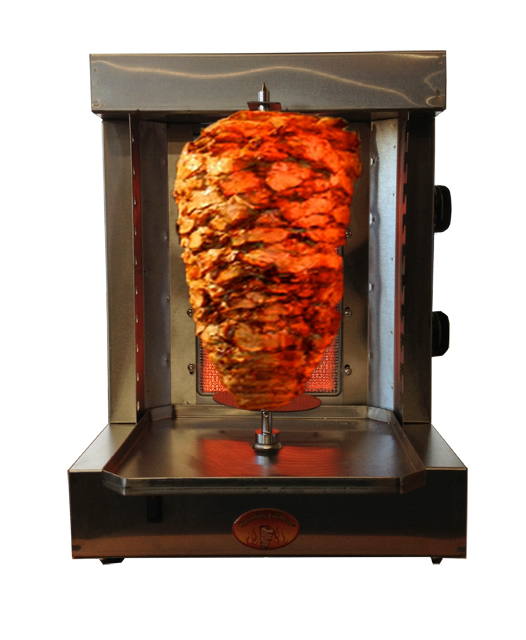 Spinning Grillers® Backyard Shawarma Grill (4th Generation 2014). Small Grill Huge Flavor!
$695.00
Free Shipping in the Continental United States (limited time offer)
Buy It